Sharing Experiences in Partnership

:
A conversation on collaboration in a global network.

Rapidly developing technology and the explosion of big data hold untapped potential for drug discovery and personalized healthcare studies. In the midst of this data driven time, biobanks are a source of scientific excellence and rich data collections, yet there are still strides to be made in gaining exposure to partnerships, maintaining sustainability and finding a safe environment for collaboration and data sharing.

This podcast holds an open discussion on how to address these challenges and find opportunities for successful collaboration in a global network.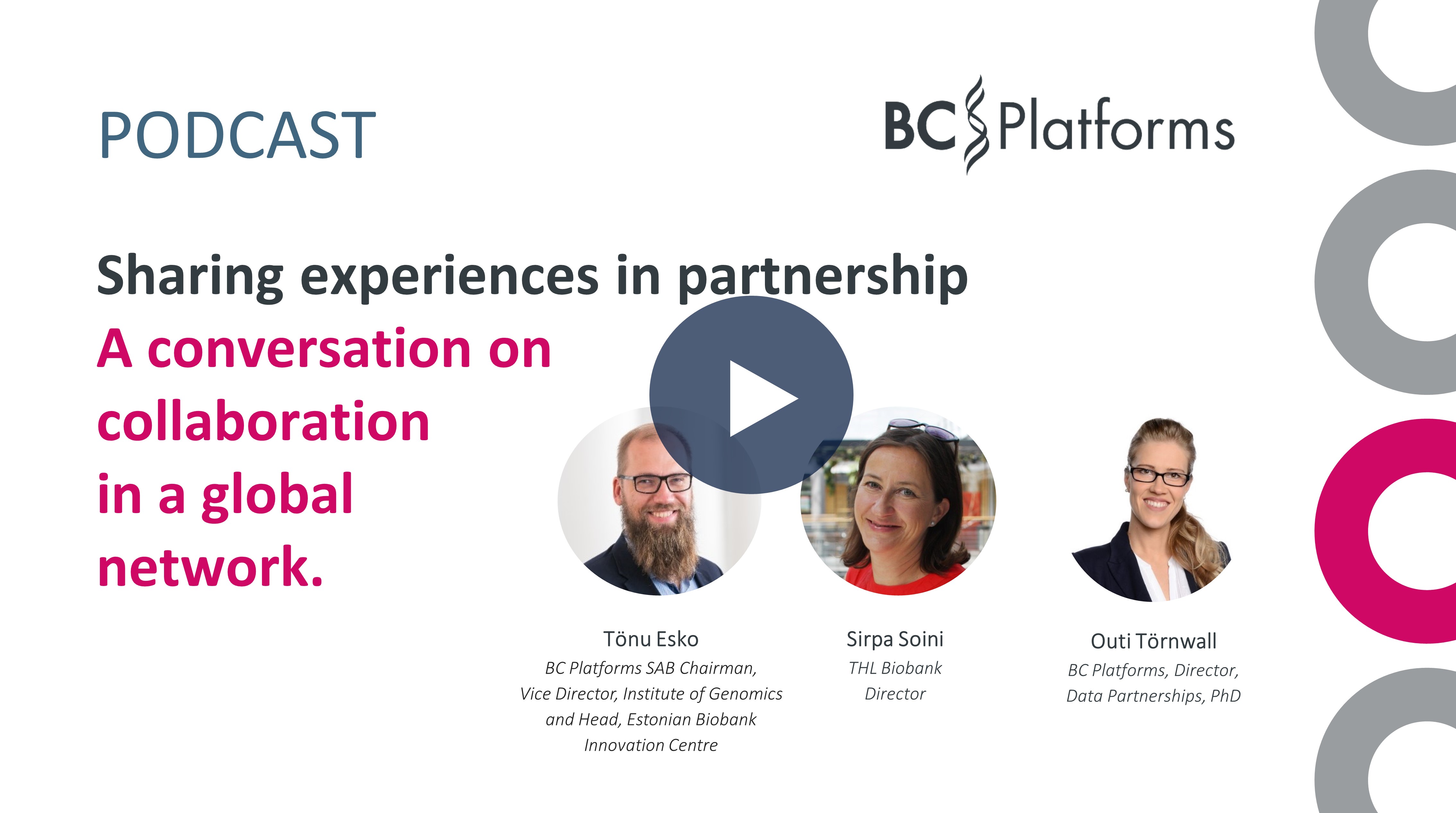 Speakers
Tõnu Esko, SAB Chairman, BC Platforms,
Vice Director, Institute of Genomics and Head, Estonian Biobank Innovation Centre
Sirpa Soini, Biobank Director, Finnish Institute for Health and Welfare (THL)
Outi Törnwall, PhD, Director, Data Partnerships, BC Platforms
If you have any questions, please don't hesitate to contact our experts any time here.