White Paper
Achieving accurate predictive models through more diverse datasets
Having access to large, national-level biobanks with phenotype and genotype datasets for diverse ancestries, which also adhere to key regulatory and privacy standards, are critical to achieving accurate predictive models. This includes tools such as advanced polygenic risk score algorithms (PRSs), which can be used to enable preventative and personalised medicine approaches, including supporting clinical decision-making.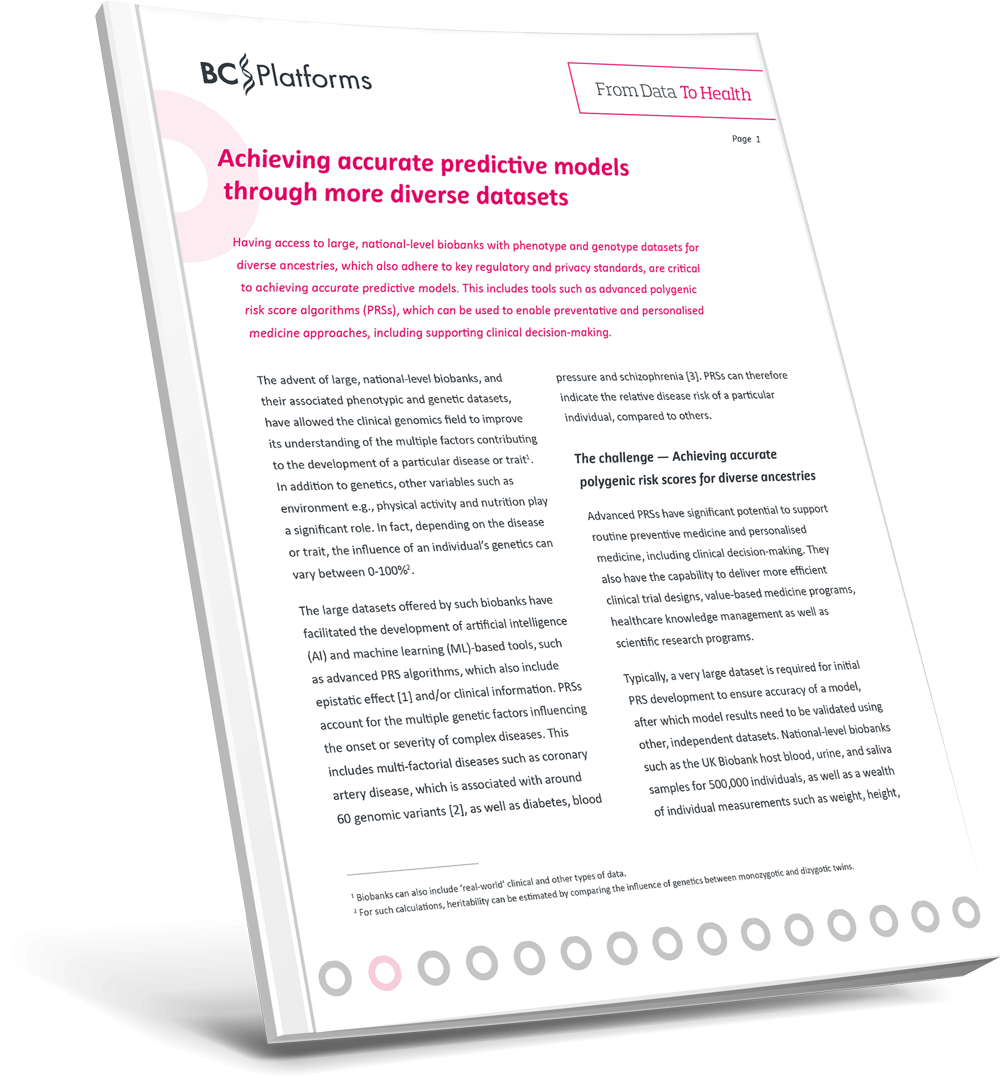 Download white paper to learn about:
How population health and preventative medicine can effectively be advanced with the help of more accurate AI-based approaches and access to diverse real-world data sets, including those from large national-level biobanks.

How BC Platforms' Global Data Partner Network supports predictive model development, training and validation.